As stated on HTDC's DCIL section:
"Cloud Nalu is a Hawaii based (Maui) technology solutions company that provides companies with blockchain development and integration services. These services include:
• Setup of crypto currency wallets, point of sale integrations, & custody services
• Development of smart-contracts, applications, and distributed ledger integrations
• Setup of mining equipment and asset tracking systems
• Providing a medium of exchange for businesses to buy, sell, and trade cryptocurrency and fiat money (2021)"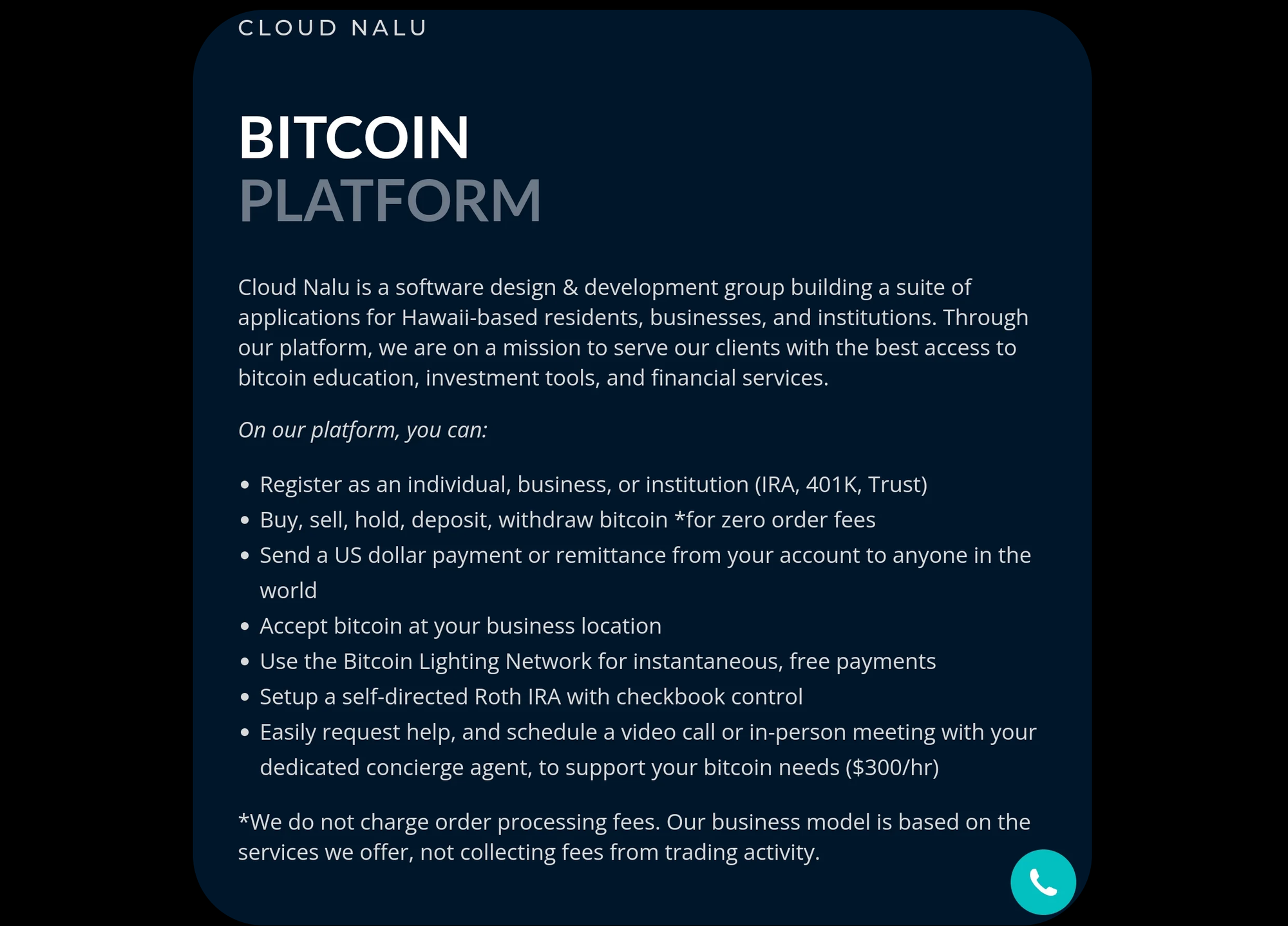 Conclusion: We are very happy to see another locally owned platform provide knowledge of Bitcoin. Much more, a company that helps other companies integrate the Bitcoin network in any business model they may have. We have yet to reach out to them personally but we hope to connect one day. Bringing more awareness and understanding to the potential that is blockchain technology and cryptocurrencies.
Sources: DCIL Participating Companies - HTDC