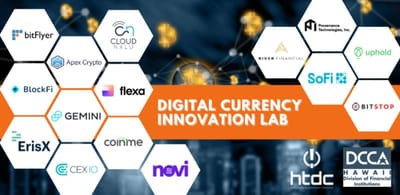 Hawaii's Current Regulations
As you may or may not know, the state of Hawaii is quite distinct with respect to digital currencies. As of 2021, only a few exchanges have been given permission to conduct business here in the islands. Amongst many of the inquiries we have conducted with locals interested in investing in crypto, blockchain, or even NFTs, the larger issue that we seem to come across is where the state stands on the issue of digital currencies. It is this matter that we shall attempt to shed some light. The overall purpose of this is to bring more awareness to the present regulations affecting those individuals interested or currently investing in digital assets as well as provide information as to the "how" and "why" Hawaii is where it is with regards to this.
The U.S. places cryptocurrency exchanges in the same regulatory category as traditional money transmitters on the basis that cryptocurrency tokens are "other value that substitutes for currency." In addition to Federal law, Hawaii has its own regulatory requirements; namely the "double reserves" for institutions that fall into this category. In 2016, the Department of Commerce and Consumer Affairs made the decision to classify cryptocurrency exchanges as money transmitters, much in the same way as traditional organizations such as Western Union and MoneyGram. This required exchanges operating in the islands to keep collateral equivalent to the dollar amounts that all Hawaii customers spend and hold while utilizing their services. For money transmitters this did not pose too great of an obstacle since funds within their transactions are sent then withdrawn for use soon thereafter. However, for digital currency exchanges this presented a major burden as users typically purchase and hold their cryptocurrencies as an investment. The high levels of collateral required to facilitate the purchase of investments became an unobtainable obligation that forced exchanges, such as Coinbase, to walk away from the state of Hawaii.
The Digital Currency Innovation Lab
In 2019, the Hawaii Technology Development Corporation (HTDC) partnered with the Department of Financial Institutions (DFI) to begin a new project called the
Digital Currency Innovation Lab (DCIL).
As a part of this, a "digital sandbox" was initiated to allow participating companies to operate in Hawaii without first acquiring a state money transmitter license. The intent of the program was "to determine whether regulation of digital currency companies is appropriate to protect consumers and....to provide guidance for possible legislation." This program is scheduled to end on June 30, 2022. Companies participating in the digital sandbox will be allowed until December 30, 2022 to conclude operations.
Currently there are
15 companies
allowed to operate here in the islands. In 2021, the
first resolution
to amend the original 2016 decision was introduced to Hawaii legislature where it passed both the House committees on Finance and Consumer Protection and Commerce. It later went to the Senate Committee on Commerce and Consumer Protection where it unfortunately "died in committee".
The 2022 Legislative Session
As of January 27, 2022, there are currently five bills that have been introduced into the legislative session. They are:
The legislative session will adjourn on May 5, 2022. In the meantime, it is critical that you write your
legislators
to make them aware of the potential that crypto has and why you support it here in Hawaii. You can also provide
testimony
to the committees weighing on these measures.