As stated on HTDC's DCIL section:
"Headquartered in Chicago, Illinois, Eris Clearing operates an online-based cryptocurrency exchange platform through which customers may engage in transactions to purchase or sell certain cryptocurrencies (including Bitcoin, Ethereum, and such other cryptocurrencies as permitted by Eris Clearing from time to time) in exchange for fiat currency or another permitted cryptocurrency."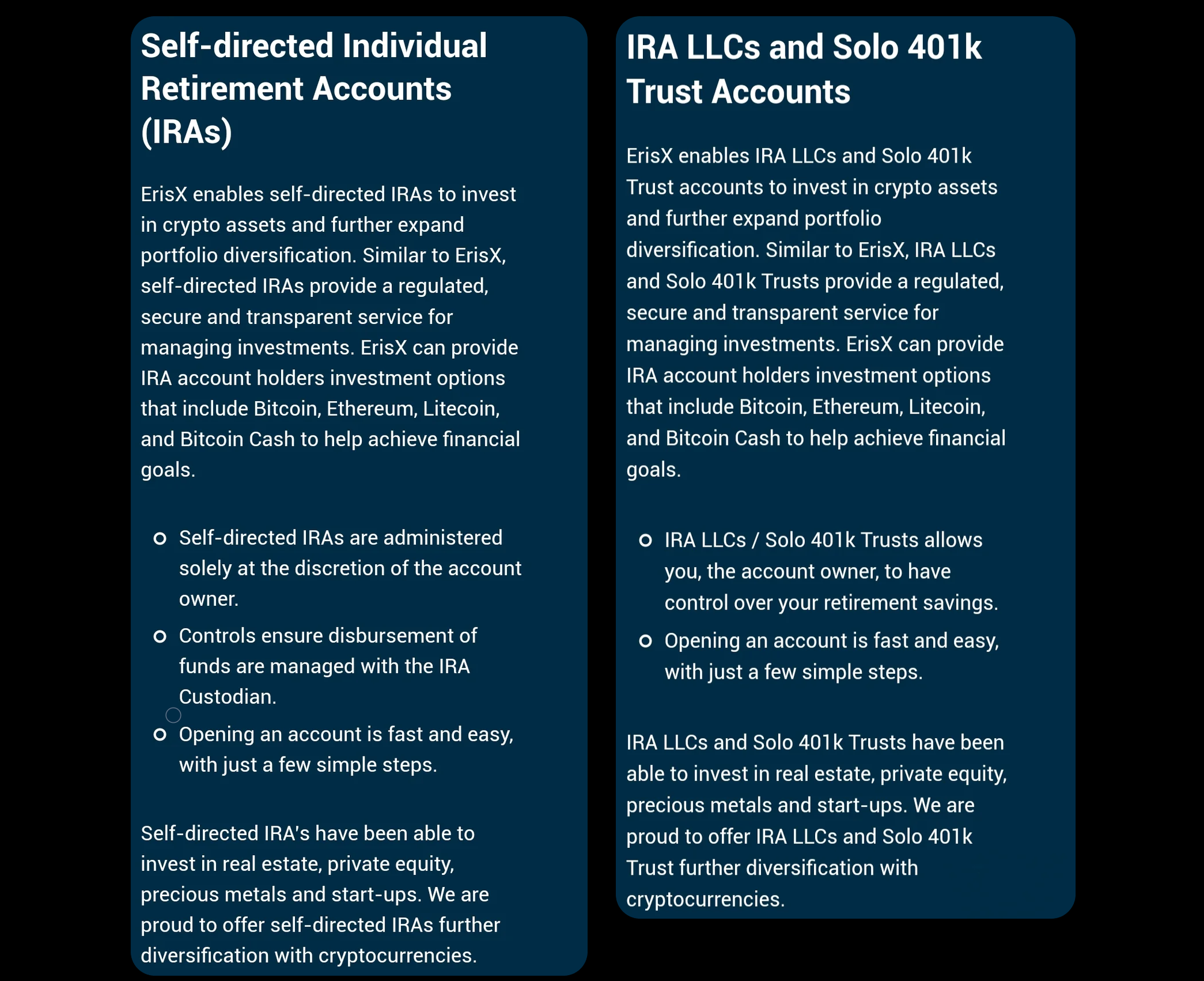 Conclusion: This is an interesting one. We really appreciate the idea of diversification and exploring all the possibilities in terms of financial freedom or just setting yourself up for your retirement. ErisX seems to bring together the world of digital assets and retirement plans and options.
Sources: DCIL Participating Companies - HTDC