Flexa is a unique payment service provider that relies on asset collateral to perform near-instant transactions. With Flexa, users can pay merchants with any compatible cryptocurrency, while merchants can receive the fiat currency of their choice. Flexa differs from it's centralized competitors such as Visa and Mastercard by offering merchants a fraud-proof and low-cot payment processing service. In addition, its easy-to-integrate plug-ins and integrations give Flexa a good chance of attracting future partnerships and retailers. However, application development is slow and future liquidation can decrease the value of the AMP tokens.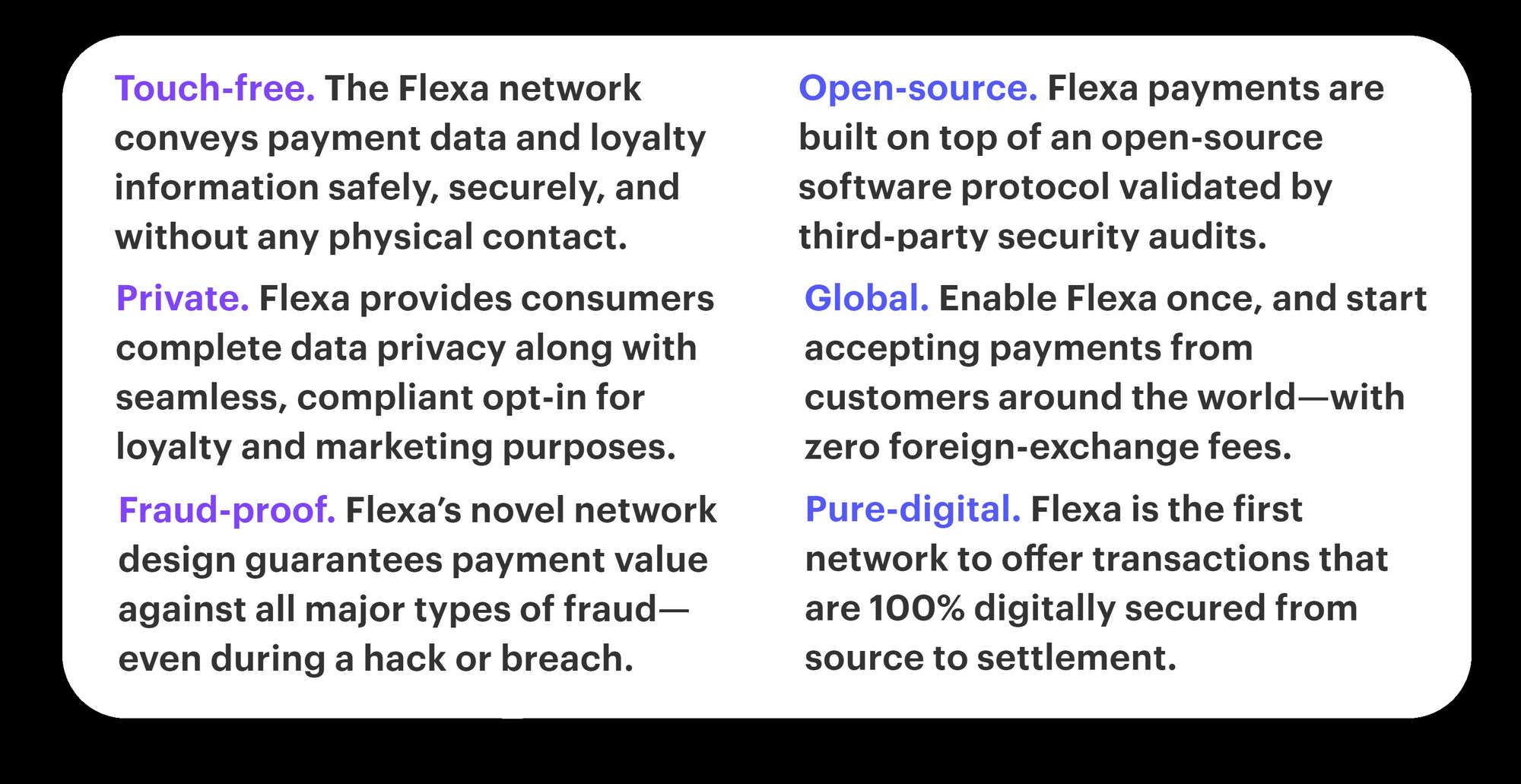 How Does Flexa Work?
Flexa works like most fraud-proof payments networks for digital assets in DeFi. It uses an ecosystem of decentralized protocols to enable users to make payments using a wide variety of cryptocurrencies. Bringing the crypto space and the retail sector.
The two most important Flexa protocols are The Flex Network Protocol (FNP) and Flexa Capacity.
The Flex Network Protocol (FNP) is an open-source protocol that enables users to make crypto payments instantly in various everyday situations. It supports multiple retail payment features and allows merchants to accept payments through digital assets despite their complexity and volatility.
Flexa Capacity is a DApp (decentralized application) that enables digital assets from any type of wallet, whether they have custodial support or not. It uses AMP (a cryptocurrency) as collateral to provide guarantees for merchants, who receive payments for purchases at all times.
The Capacity feature also enables anyone to view a real-time snapshot of the Flexa network capacity and the value of unconfirmed transactions that the blockchain can handle at any given time.
The benefits of using Flexa include:
Access to an alternative form of payment to the traditional methods that involve banking.
It is 100% digital and private.
It provides settlement guarantees and fraud resistance.
It ensures versatile integration with other payment systems.
Conclusion: If you are a business of any type/sort, we strongly encourage you to take a look into this one. Integrating cryptocurrency payment services into your business no doubt puts you at the front line of innovation. They have figured out how to minimize risk from the volatile market that is crypto by use of collateralization.
Sources: DCIL Participating Companies - HTDC