In brief:
Crypto.com
has been around long enough to develop some pretty cool stuff. Full disclosure, I have an account with them. I also have a Crypto.com
Visa card
. Recently they've been hitting it big. With their recent Matt Damon commercial (down below) and recent naming rights purchase to the iconic downtown Los Angeles arena that has housed the Los Angeles Lakers for over 20 years.
Crypto.com
seems as though it's here to stay.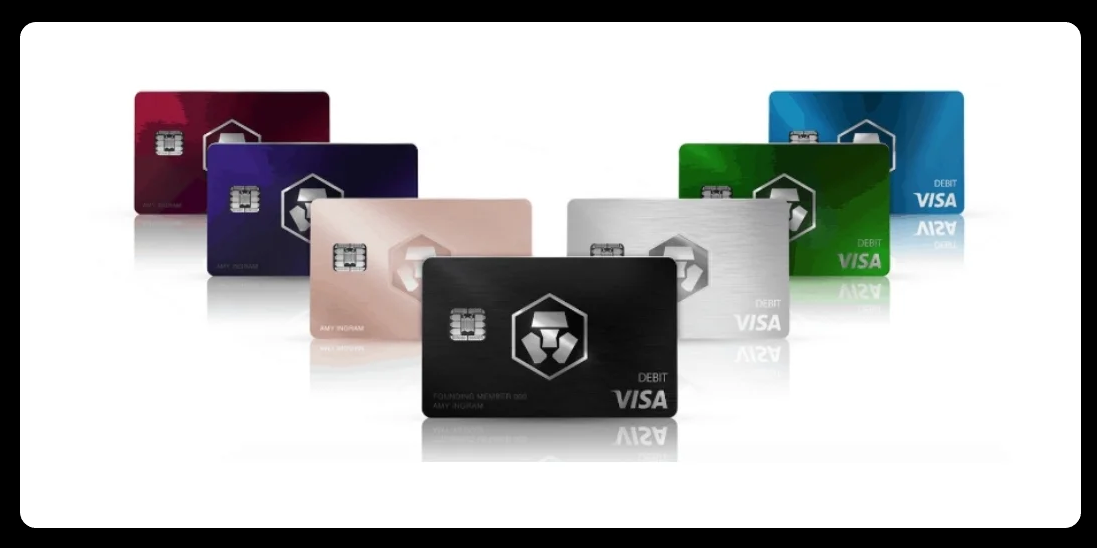 Pros:
Safety
As stated on their website:
"Empowering a Growth Mindset

To continually strengthen our security posture, we invest heavily in ongoing security and privacy awareness training for all staff."
100% of user cryptocurrencies are held offline in cold storage.
Crypto.com has a strategic partnership with Ledger, integrating its institutional-grade custody solution, Ledger Vault. We also leverage hardware security modules (HSM) and multi-signature technologies. Crypto.com has secured a total of USD 750M in cold storage insurance against physical damage or destruction, and third-party theft.
All funds held in hot wallets are corporate funds.
We leverage HSM and multi-signature, key-generation technologies to keep these funds secure. They are primarily used to ensure smooth day-to-day withdrawal requests from our customers.
Users' fiat currencies are held in regulated custodian bank accounts.
If you are a U.S. resident, your USD balances are held at Metropolitan Commercial Bank, an FDIC member and insured depository institution. Your USD balances held at Metropolitan Commercial Bank are insured up to USD $250,000. You retain ownership of those funds in Metropolitan Commercial Bank accounts, meaning your fiat funds cannot be claimed by Crypto.com or its creditors.
Customer Service
Crypto.com Help Center Though I have not found a customer support phone number, I don't believe this is necessary as they've always been very on top of issues and notifying the community of any updates.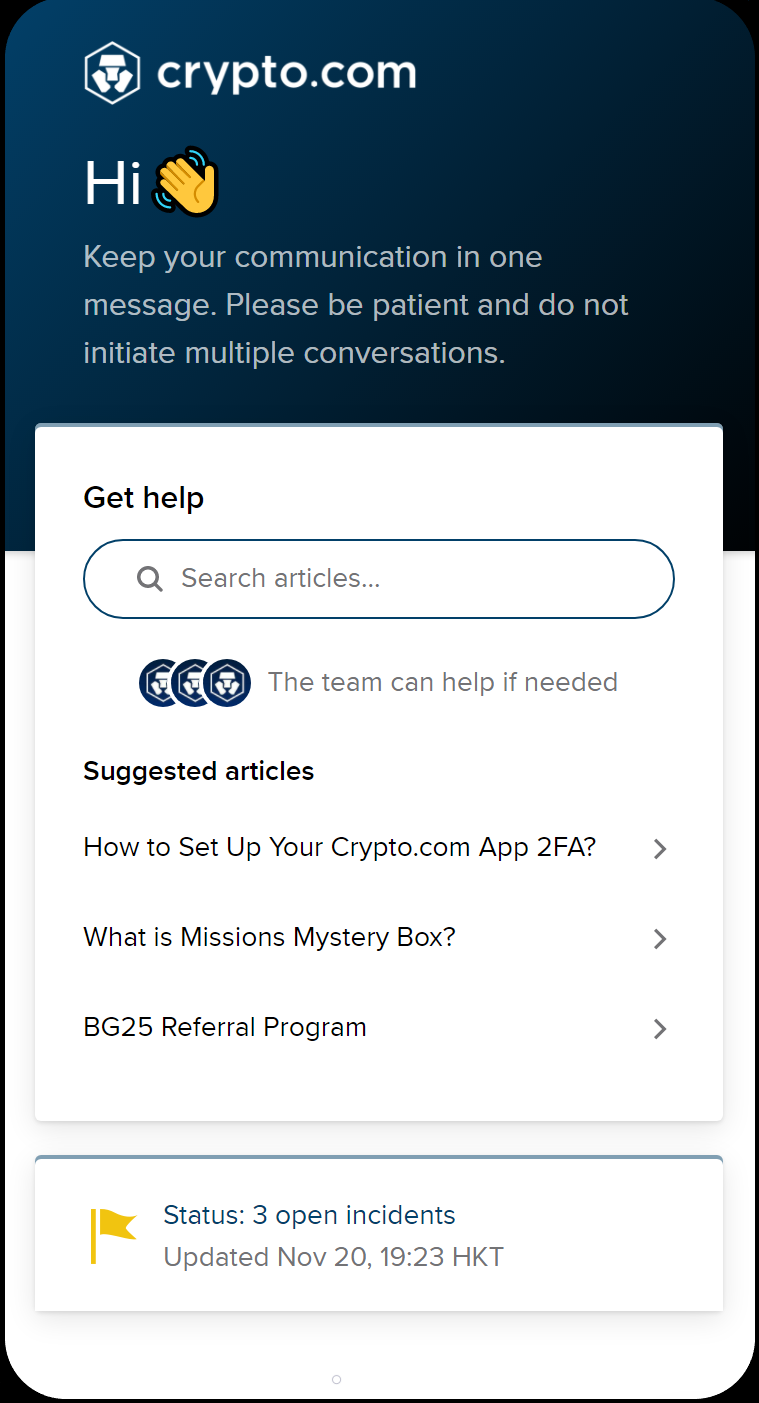 User experience
Crypto.com visa credit card (full disclosure, I have one)
They have a a very wide selection of different tokens and coins to buy, sell and trade.
Easy and user friendly app to add to your phone for easy crypto management.
They've partnered with Visa to bring us the Crypto.com Visa debit card. At the time of this writing they offer 5 different cards with different benefits and incentives.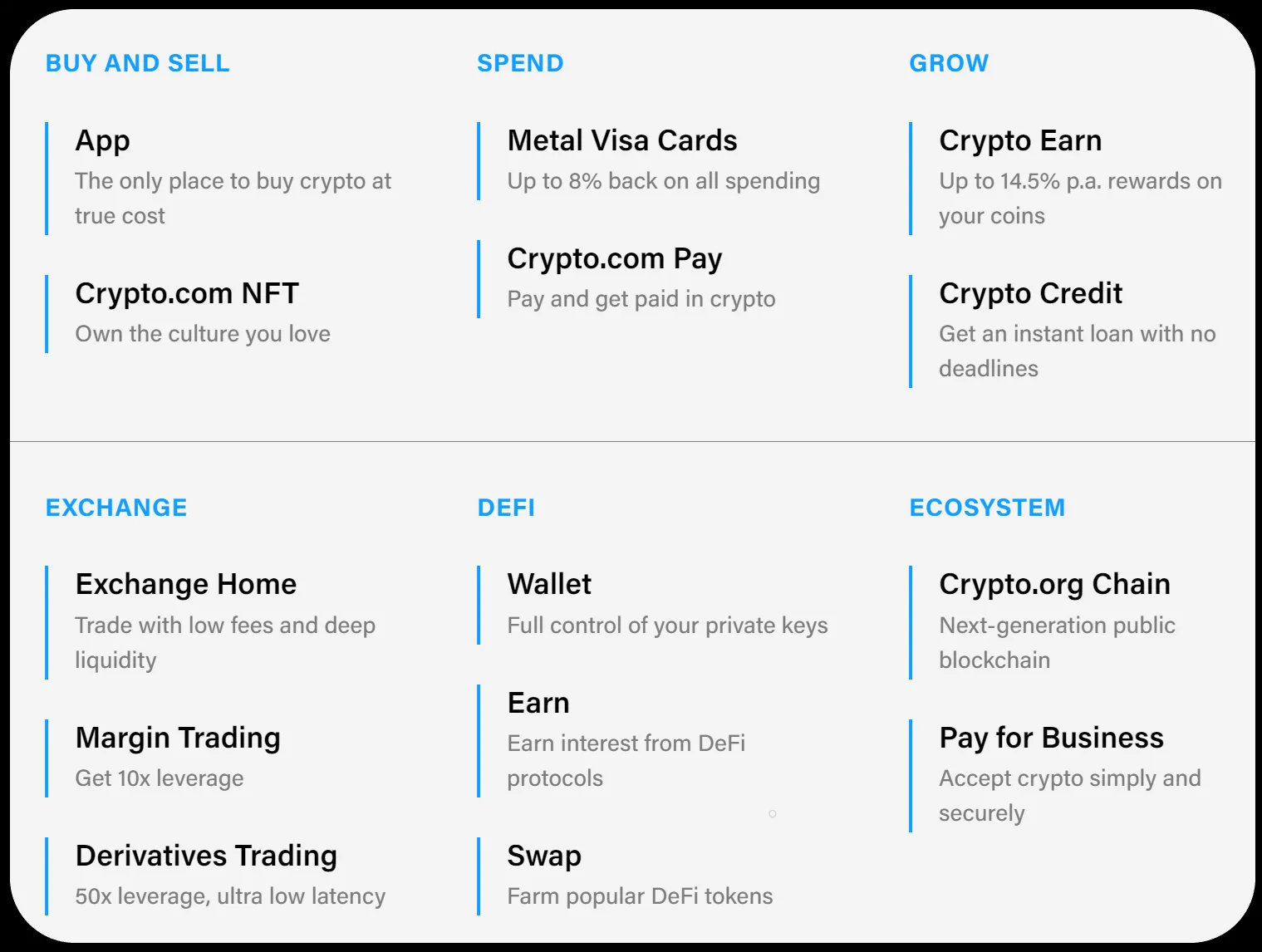 Cons:
Honestly, so far, I have nothing really bad to say about crypto.com It's services or otherwise. Getting my bank to authorize buying cryptocurrencies through the app was a minor headache but after calling them to explain there was no foul play, I'm now able to buy some crypto, load it on to my card and spend it. As though it was fiat cash on my traditional debit card.
Conclusion: This exchange comes highly recommended. With all the services and partnerships with VISA, crypto.com's future seems very bright. I am an every day user myself. They make it exceptionally easy to spend your crypto among many other things.