As stated on HTDC's DCIL section:
See our section on BlockFi vs Celsius
"BlockFi offers financial products that enable cryptocurrency holders to put their crypto to work. The company services customers worldwide, including 47 U.S. states, with interest-earning accounts and low-cost USD loans backed by crypto. BlockFi is backed by leading institutional investors and operates with a focus on compliance with US laws and regulations."
BlockFi bridges the worlds of traditional finance and crypto, by allowing users to put their crypto to work and earn monthly interest in the asset-type that they deposit on BlockFi. As well as compounding interest, crypto backed loans and a trading platform for users to trade their crypto. In addition, join the waitlist for for BlockFi's Bitcoin Credit Card and earn Bitcoin with every purchase!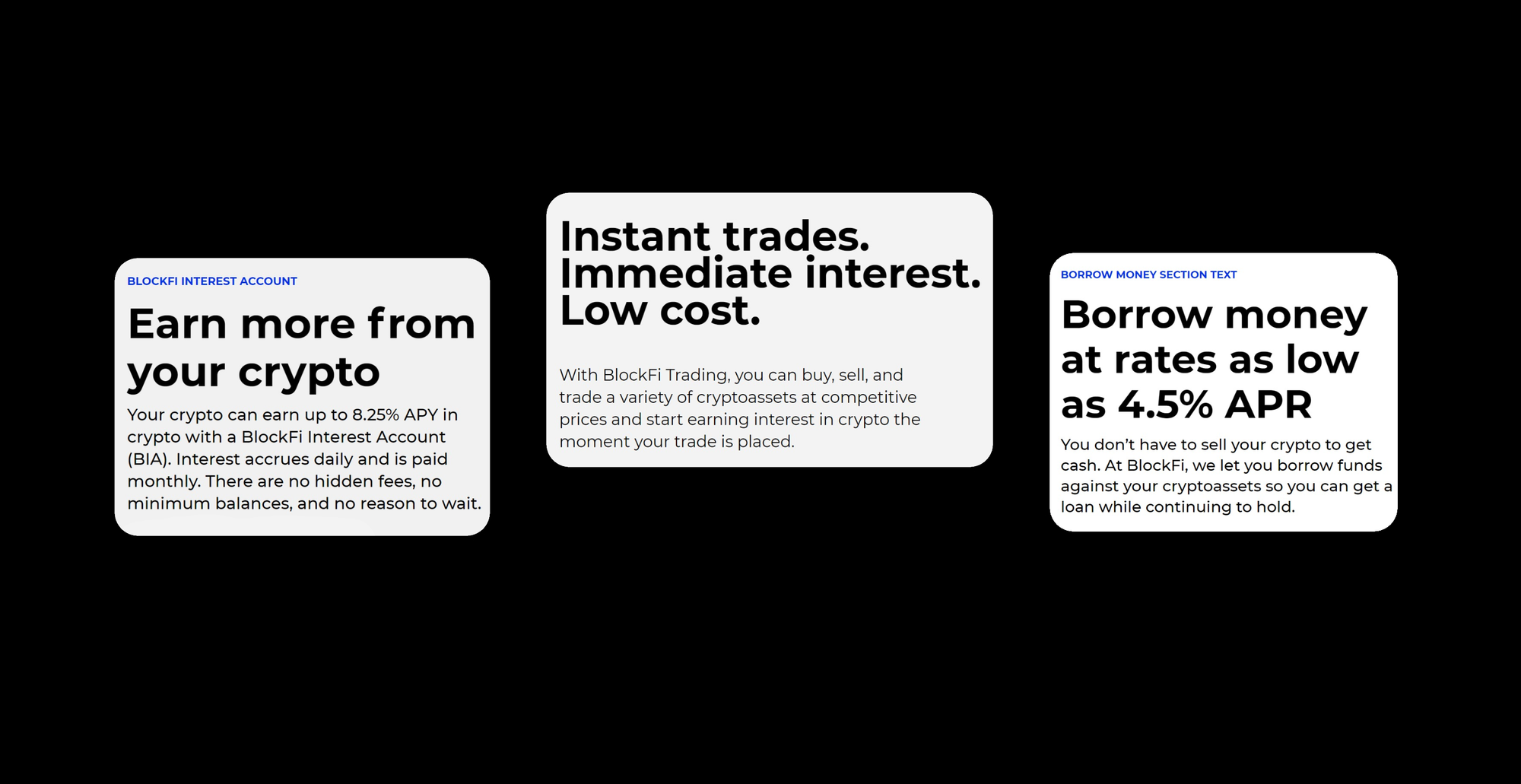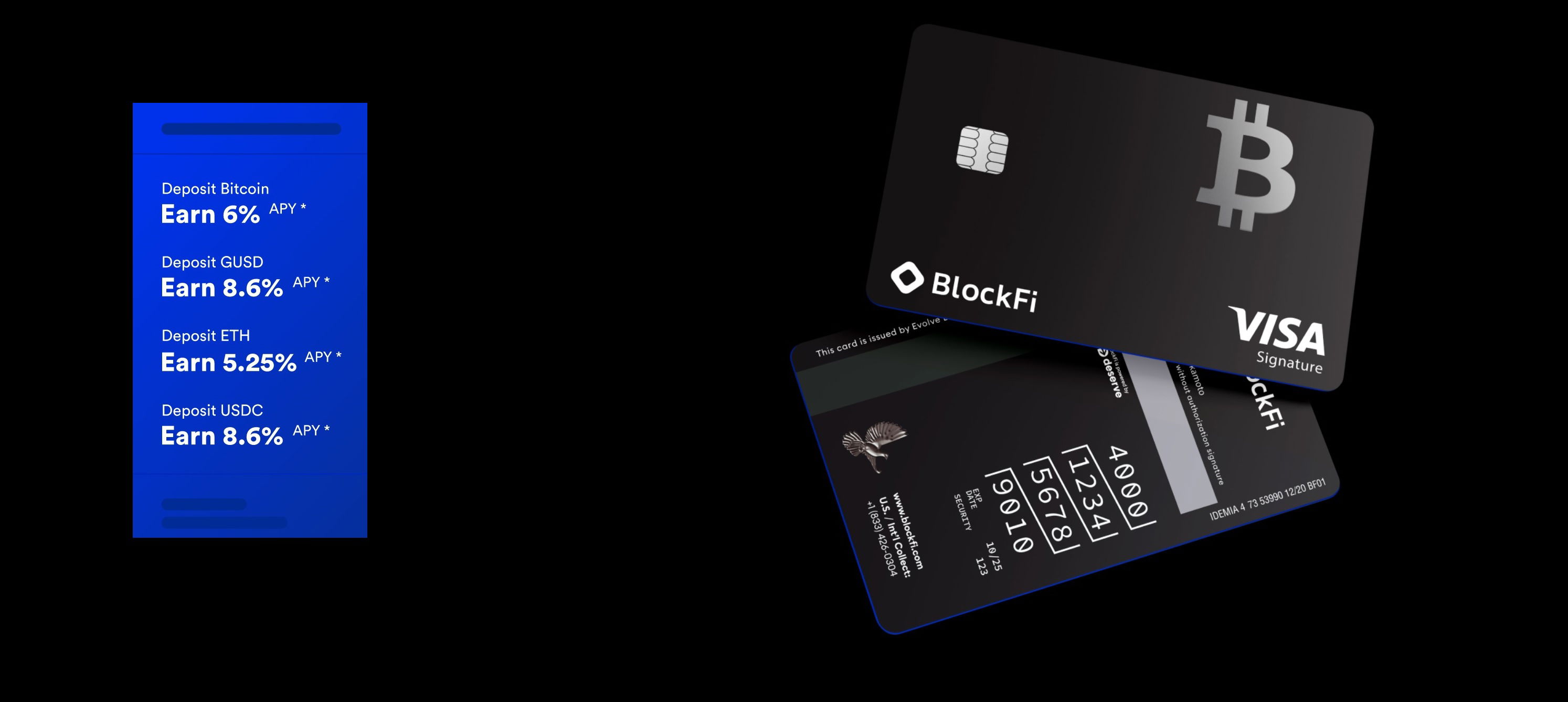 Conclusion: I am thankful for BlockFi. With interest rates as low as they are with traditional savings accounts, we are able to take advantage with compounding interest rates as high as 8.25% Now that's something to write home about!
Sources: DCIL Participating Companies - HTDC